For a reliable hybrid car service in North Shore Auckland, choose Autoland. Our team specialises in hybrid car servicing for Toyota, Lexus, Mitsubishi, Nissan, Mercedes, Ford, Hyundai, and Honda hybrid vehicles.
We provide your premium servicing for hybrids, from review and diagnosis, to repairs and maintenance. Rest assured that your hybrid vehicles are in safe hands when you schedule them for servicing at Autoland. Schedule a service today!
Technology-Driven Hybrid Car Servicing
At Autoland, we understand the unique needs of hybrid vehicles. Because hybrids are fitted with petrol engines, they require an oil change and cleaning of the filter at specific times or distance intervals.
The hybrid side of the power unit has no regular specific service replacement items to worry about. If a problem arises with the hybrid system, a dash warning light will alert you to a problem.
Our mechanics at Autoland have the right skills and know-how to service hybrid vehicles so you can be back on the road at no time. Our technicians can carry out a scan on your vehicle's electronic system as a precaution to check for possible faults held in the computer's memory.
When you bring your car into Autoland for hybrid servicing, you can be sure you'll get nothing short of the best quality service from our top-notch Auckland mechanics.
Where to Find Us
For your convenience, you can find Autoland in the following areas:
Mairangi Bay
Sunnynook
Sunset North
Meadowood
Wairau Park
Rothesay Bay
Pinehill
Campbells Bay
Forest Hill
Murrays Bay
Rosedale
Related Posts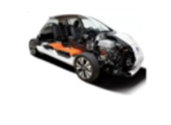 Autoland provides a range of auto services to ensure your vehicle stays in top condition. We provide EV servicing, auto electrical services, tyre services, and more. Visit us today!